Home
Sketching Justice
Calendar
Themes
& Study
Guides
Biography
& Resume
Contact,
Fees &
Booking
Video &
Audio Clips
Links
e-mail
Megumi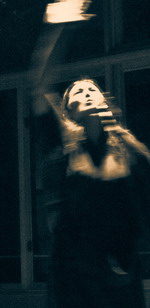 Hope
Photo by John M. Flores



Exasperation
Photo by John M. Flores


Classes Storytelling Classes Around the World

Guilds, Conferences, & Festivals

LOCAL
Southbay Storytellers and Listeners

NORTHERN CALIFORNIA
Storytelling Association of Alta California sponsors the Bay Area Storytelling Festival usually on the third weekend in May.

NATIONAL The International Storytelling Center sponsors National Storytelling Festival usually on the first weekend in October.

National Storytelling Network sponsors the National Storytelling Conference usually on the second weekend in July.

INTERNATIONAL Storytelling groups across the United States and abroad sponsor Tellebration® usually on the third Saturday in November.



Great Performers
Click on the performers' names to link to their websites. Many travel far and wide to perform and lead workshops.

Young Audiences of Northern California lists many other wonderful performers in the San Francisco Bay Area, too.

Bonda Lewis, California
Employing the skills of an accomplished professional actor, perceptive historian and eloquent writer, Bonda Lewis calls into being before the audience's eyes, women who shaped our lives and times . . .

Eschu Bumpus, Massachussetts
captivates his audience by telling a variety of African, African-American and World folktales leavened with music, humor and mystery.

Ethnotec, California
Nancy Wang and Robert Kikuchi-Yngojo combine the art forms of the East and West to create a seamless performance of movement, music and the spoken word, taking their audiences to a world of Ancient Asian folktales and Contemporary Asian American storytelling theater.


Louise Otomo Kessel, North Carolina

Masaya, California
An American raised in Japan, Masaya delights audiences by combining traditional Tsugaru Shamisen with modern musical elements.

Michael D.McCarty, Southern California
"I tell folktales, historical and personal stories, stories of my travels and adventures and tales of the brilliant and absolutely stupid things I've done in my life: I LOVE my job!"

Nobuko Miyamoto, of Great Leap, California

Motoko, Massachussetts
"I tell folktales from Asia as well as original stories, combined with mime and traditional songs."

Olga Loya, California

Steven Henegar, Southern California
Steven celebrates the everyday and the fantastic in vibrant original and traditional stories that call up the experiences and feelings that connect us all: Truth & Lies for all occasions.